THE MAKERS: Brant & Doug Treadway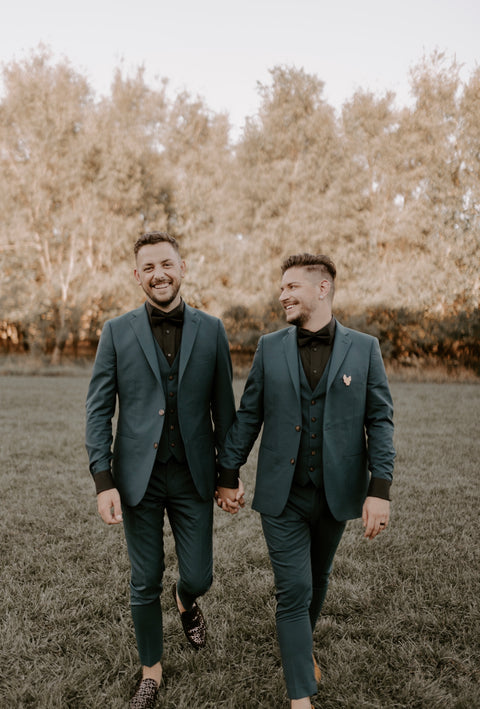 Why we started ELEVEN//Three
Imagine this... you are sitting in your kitchen it is a sunny day outside and you have music playing in the background. You are pouring a candle and have no idea what you are going to call it or if it is even going to smell good. You have already invested in to starting a candle business because, why not? Your husband says to you, "What if this doesn't work out?". "The Boy is Mine" by Brandy & Monica comes on and you say, "Then this will be mine!". And that, everyone is how MINE was named and created!
That is how ELEVEN//Three was formed. We were the house that was known for having a candle going in each room when guests would come by. Sometimes in a bigger room, we had two completely different candles going to really change the environment.
We never truly thought this would become a business, but then we met with a local clinic to discuss family planning and the high expense of having a child as a same sex couple. We then knew the passion project had a mission, and a goal to work towards.
The answer to everyone's burning question. - Why the name ELEVEN//Three? Eleven is Doug's favorite number and birth month, and the three represents our wedding date. [10/03/21]
WE WANT TO HELP YOUR HOME SMELL AMAZING.
Your home should be the place where you walk in and go "ahhhh that smells amazing". Or when you climb into your car and that same favorite scent livens up your day. We have a product for every area of your life.
What you should not have to do is compromise quality for clean products. All our products are created by hand in small batches and our scents are all custom blended. The wax we use is 100% soy which means it will burn slower and cleaner. They are free of nasty preservatives and dyes offering a truly clean experience. And you shouldn't have to worry about the fragrance itself either! Every drop of fragrance is free of any carcinogens, reproductive toxins, and other potentially hazardous chemicals often found in fragrance.
For the best results here is a little product education:
//Candles
-Do not burn for more than 4 hours at a time.
-Trim those wicks between each use to provide a more even burn
//Wax Melts
-1 cube provides up to 56 hours.
-Be sure to let the wax completely harden before it swapping out.
SHOP OUR PERSONAL FAVORITE SCENTS.